Not only people love to travel, but dogs are no exception. During the May Day holiday, a pet owner planned to take his golden retriever out for a walk. He was suffering from not knowing where to go, so he drew a disc on the ground, divided it into several small squares, and wrote the place he wanted to go in. Of course, there was also an option of "at home", and in the end, he went wherever the pointer stopped. Oh, to show fairness, he also brought in Golden Retriever to supervise.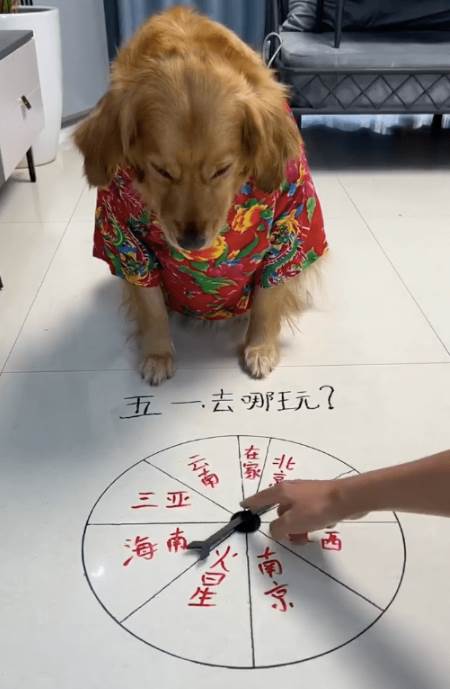 The owner moved the pointer, and the golden retriever's eyes were fixed on the disc, as if he was looking forward to his vacation. As the speed of the pointer became slower and slower, the dog's expression gradually became tense, and there seemed to be an ominous premonition…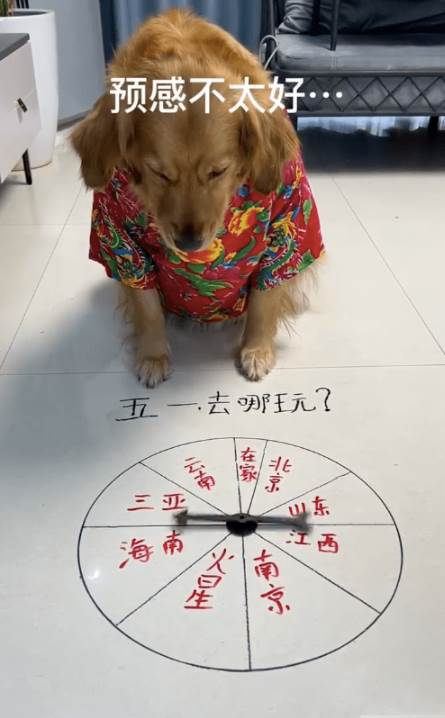 The pointer finally stopped, but the golden retriever couldn't be happy. The pointer pointed to the word "at home"…
It's hard to take a vacation, and I look forward to traveling for so long, but you want me to be at home? No one will feel good about this. The dog frowned, his face was ashen, raised his eyes to look at the owner, and purred dissatisfiedly, as if to say: No, this time doesn't count, do it again!