The owner posted an obituary for the deceased dog. After reading the content, his eyes were wet. Netizens: suddenly felt sad
Generally speaking, if someone in the family dies, in order to inform others, an obituary will be issued, which can be regarded as an explanation for everyone! But if your pet at home dies, do you give them an obituary too? Tell your neighbors about its absence?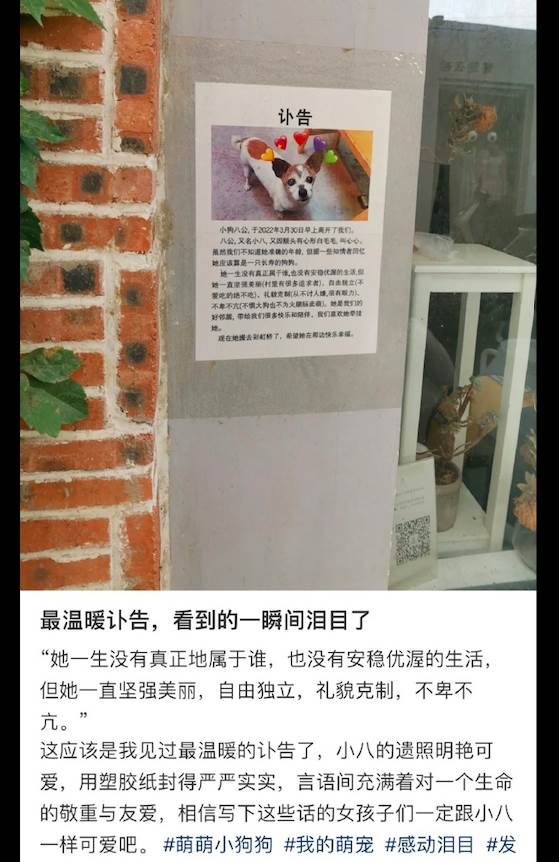 There is such a netizen. When I went to a store recently, I suddenly found an obituary on the wall, and there was a picture of a dog on the obituary. It turned out that the party's dog died, so I posted it to tell everyone. From the simple sentences of the obituary, it can be seen that this young lady really likes dogs. This is probably the warmest obituary I have ever seen!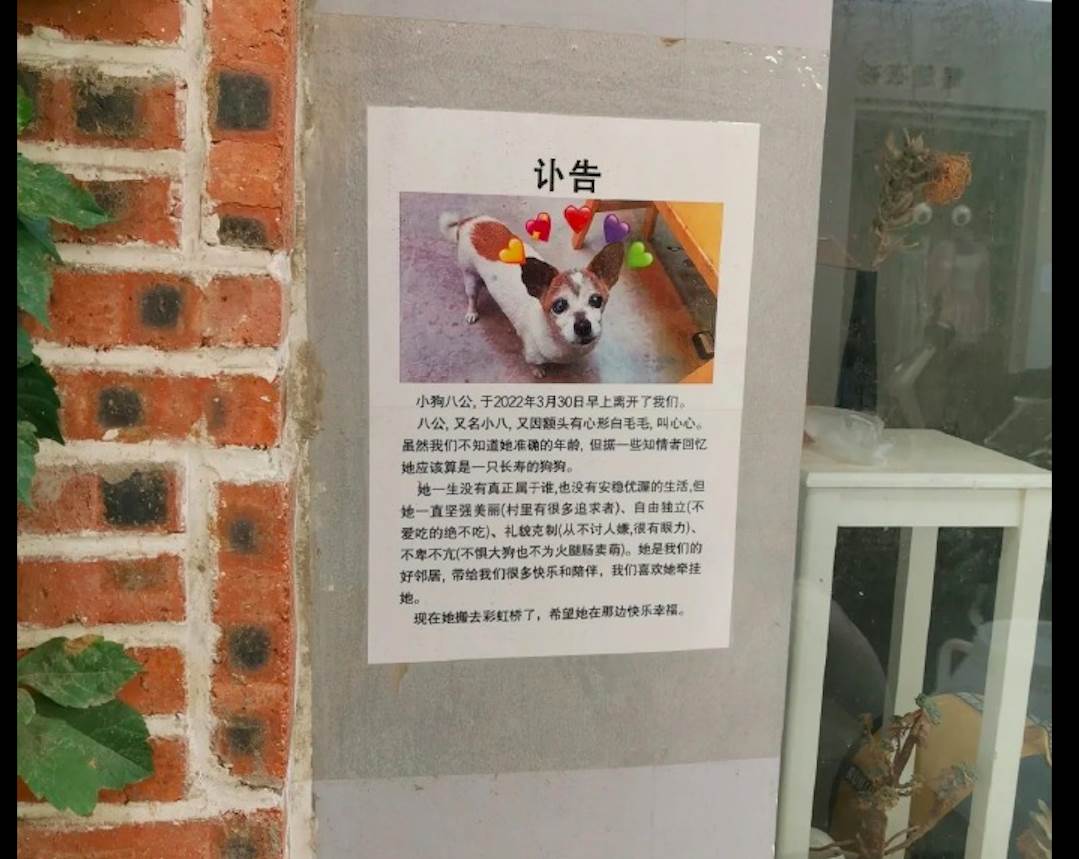 It turned out that this dog had been abandoned many times before, and the experience was quite bumpy. Although it doesn't seem to have a real home, there are still many people who love it! In the end, the young lady let her go away with dignity, and buried it under a big tree. The owner of the printing shop did not accept the plastic money for the obituary. In any case, I hope everyone will not be too sad, at least it has come and brought joy to many people, and this will always be a sweet memory for everyone!